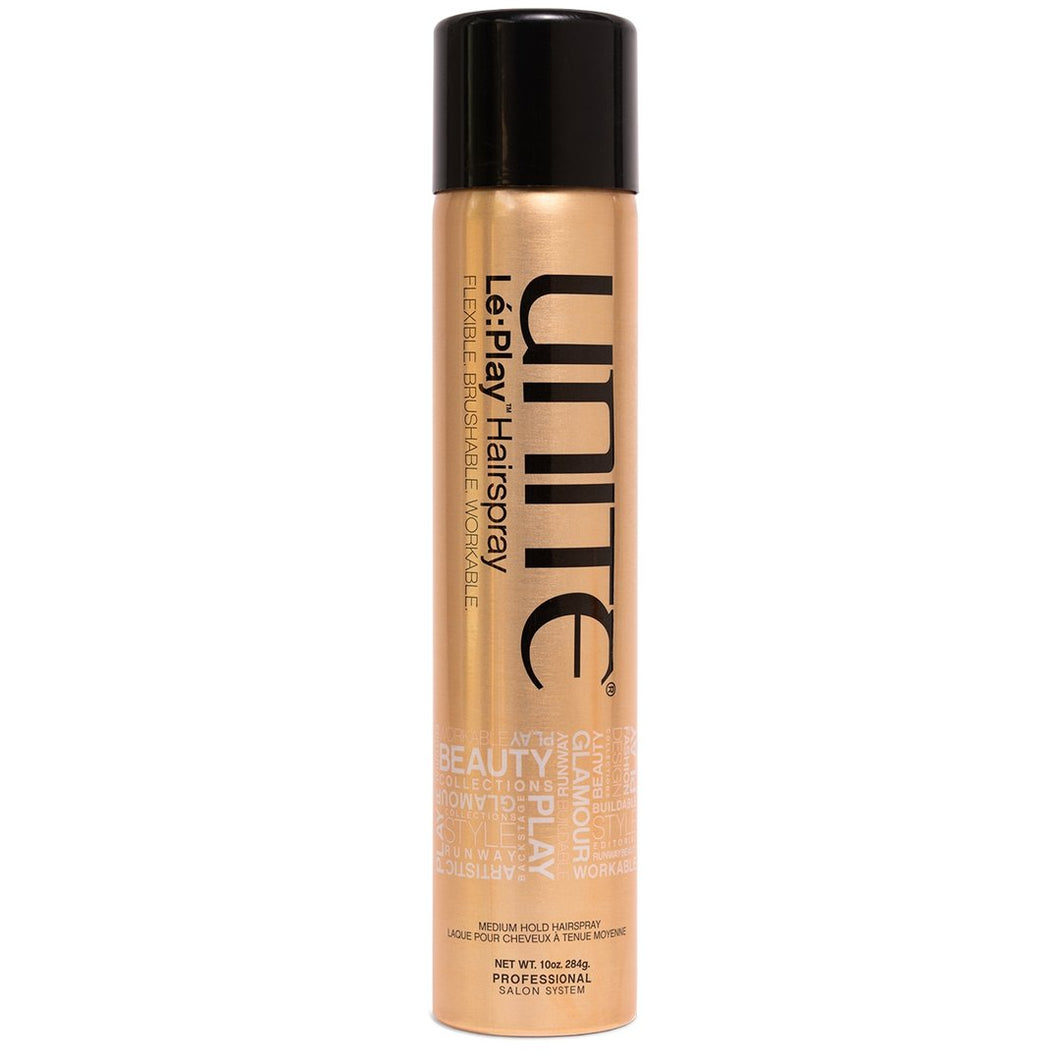 Lé: Play Hairspray
Regular price $35.10 Sale
Lé:Play Hairspray is a workable, light to medium flexible-hold hairspray that's strong enough to hold styles in place, yet pliable enough to brush out and restyle - all without flaking or leaving a residue. 
Product Features
• Workable hairspray that holds styles all day
• Instantly brushes out and easy to restyle
• Provides a natural, satin finish
• Tames flyaways
• No stiffness or crunch
Instructions
Hold about 6 to 8 inches away. Spray all over to hold and finish your style. To restyle simply brush out, style and repeat.