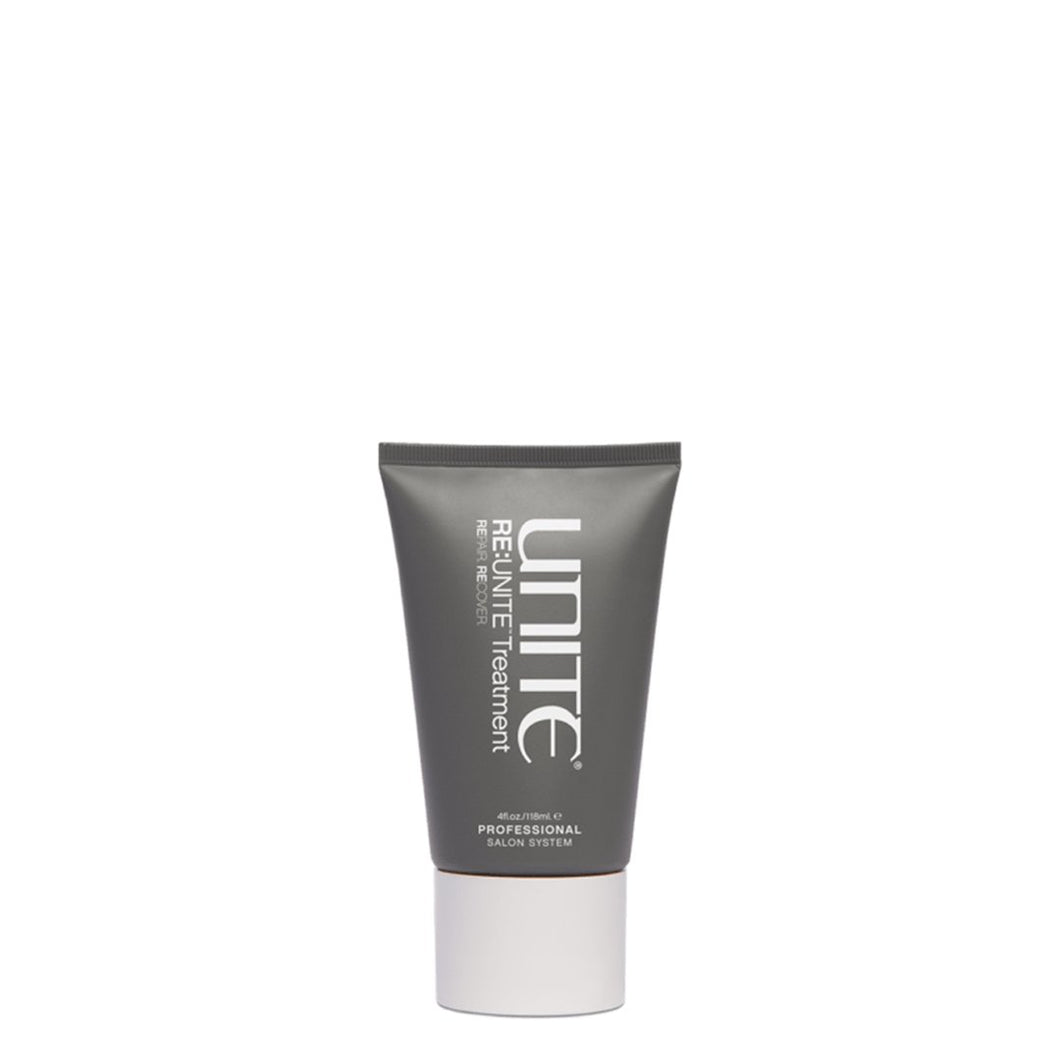 RE:UNITE Treatment
Regular price $42.40 Sale
Experience the ultimate recovery with the RE:UNITE Treatment, an advanced restorative treatment that quickly and dramatically transforms damaged, overworked hair. Its reparative, protein-based complex nutrients and natural antioxidants from artichoke extracts penetrate deep into the hair's cortex, building strength from within while generating a powerful external layer that reinforces and resurfaces frayed and rough cuticles. Hair looks and feels noticeably stronger, shinier, and healthier in just one use, a must-have for anyone with damaged or chemically treated hair.
Product Features

• Repairs and reinforces the cuticle
• Deeply nourishes and seals in moisture
• Prevents cell damage & restores elasticity
• Avoids loss of fiber proteins
• Dramatically improves hair strength from within
Directions
Following RE:UNITE Shampoo and conditioner, apply RE:UNITE Treatment evenly from roots to ends. Leave in for 5 to 15 minutes, then rinse thoroughly. Follow with your favorite UNITE styling and finishing products.