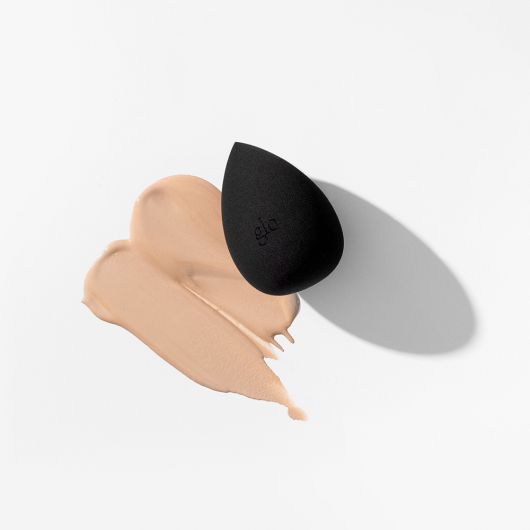 Makeup Blender Sponge
Regular price $16.00 Sale
For a flawless finish and customizable coverage every time, this three-angle, latex-free makeup sponge delivers effortless application for all formulas.
Product Features:
Take your makeup application to a new level of ease with the flawless finish delivery of this Makeup Blender Sponge. A super soft, latex-free sponge, it offers three angles to play with, for customizable coverage. Use the rounded surface for larger areas of cream or liquid foundation application and all-over buffing, the pointed tip for targeted concealer coverage, and the flat end for controlled stippling, buildable coverage, and to reapply SPF.
Key Benefits:
Easy To Use: Apply your liquid and cream beauty products in a gentle stamping or stippling motion for seamless application.
Perfect Finish: Ultra-soft, latex-free material grabs and deposits the right amount of product for a smooth, mess-free application every time
Multi-Use: Use the rounded surface for larger area foundation application, the pointed tip for precise concealer application, and the flat end to stipple and build coverage or re-up on your SPF.
How To Use:
Drench, squeeze excess water, stipple. Drench the blender under running water and then squeeze the excess leaving the sponge damp to the touch. Use the desired side to pick up cream and liquid makeup and then stipple in a gentle bouncing motion to the skin for a seamless application. Pro Tip: Use this sponge to expertly reapply SPF over makeup.
-Certified Cruelty Free Makeup- PETA-approved, Beauty Without Bunnies certified, Glo makeup and their sourced ingredients are never tested on our furry friends.
-Talc Free Makeup- Linked to health concerns, talc is a no-go for all of our Glo makeup. We use skin-loving minerals instead.
-Sulfate Free- Surfactants that can cause irritation or trigger allergies, Glo makeup is SLS + SLES sulfate free.